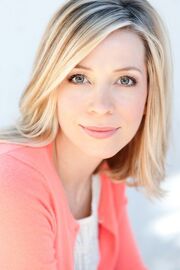 Jolie Jenkins is an American actress best known for his roles as FBI Agent Leyla Harrison in The X-Files, Diana in Shasta McNasty and Deirdre in Desperate Housewives (with Jeffrey Nordling) and appears in one episode of The West Wing (with Bradley Withford)
She played Mandy Riljek in Scarlet Fever.
Ad blocker interference detected!
Wikia is a free-to-use site that makes money from advertising. We have a modified experience for viewers using ad blockers

Wikia is not accessible if you've made further modifications. Remove the custom ad blocker rule(s) and the page will load as expected.